Sheet Scout Group started in 1954. We currently have two Beaver Colonies, two Cub Packs (Adhurst and Broadlands) and one Scout Troop, at any one time we have around 120 children coming to all of the sections each week.
Our aim is to provide the children with many skills but most of all to have fun and learn things that they might not learn elsewhere either during the Section evenings or on Camps. Each Section has a range of badges to earn through balanced and educational programme's. Details of all these can be found on the website, scouts.org.uk
Note from the Leaders
We all hope that your children enjoy their time with us and that they leave with a few of the traditional skills of Scouting that they may not learn elsewhere.
We are always looking for new adults to join us whether it be to join the Committee, run activities on Section evenings, teach the children new skills or become a Warranted Leader. If you can manage to give some time, please speak to one of the Leaders.
Subscriptions are payable bi-annually in September and February. This covers your Scout's insurance, running costs of the Scout Hut and resources for the weekly meetings. Letters with all the details on will be sent out in the first term after the summer holidays.
There are two ceremonies a year that we would like your children to attend in full smart uniform. They are St George's Day and Remembrance Sunday. Details will be given around these times.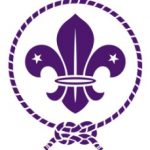 Click here learn more about scouting